start AVON online


Start Selling Avon Online in 2019
Yes! You can run your entire beauty business online.  Whether it's worth it depends entirely upon your commitment and effort. 
Treat it like a business and you will reap the rewards.
I love being an Avon Online Representative.  It makes my life easier and I love the connections I've built with my online customers. 
I'm also not the most social person on the planet but I do love helping people.  So if I can do it you can probably do it even better.
Of course the first step is to join the cosmetic giant.  Avon has been around for over 135 years and it is continually changing to keep up in a very social world of people who like to shop online.
Avon has incorporated a social selling structure that is easy to use and follow for all Avon representatives.  It keeps everyone in the game. 
Most important is that anyone who wants to start a business in this industry can do so.  It is relatively inexpensive to get started with Avon.  Everything is more simplified now. 
You can start selling AVON online in less than 5 minutes.
But What Should I Do?
Now that doesn't mean that you can't sell to family and friends or find customers when you are out and about.  You can still do all those things and I highly recommend it.  Every avenue you can take to find customers does not hurt your business at all.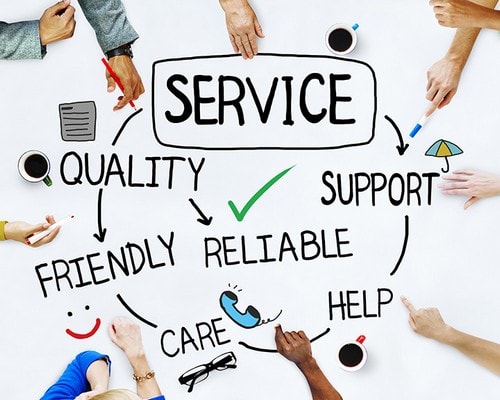 But a lot of people ask, "how do you service customers when you don't even know them?"  It's quite simple. 
Just like you would if you were meeting them face to face.
Stay in Contact

Follow Up

Provide Good Customer Service

Treat Them (samples and goodies)

Help and Support Them
When you become an Avon representative and while you are waiting for your starter kit to arrive, you can start selling AVON online.
How you might ask? 
Avon includes your personal selling website as part of your sign-up package for free.  No monthly fees or hidden costs to sell Avon online. 
All you need to do is go through the process of setting up the basics and activating your website.  Don't worry.  You don't need to an html code programmer. 
The whole process is simple.  You can begin by sending out a Grand Opening email to everyone on your Who Do You Know list.
How Are You Paid

When

start selling AVON online?
When your online sales exceed your personal sales the difference is Money for YOU which is directly deposited into your bank account! 
As a new representative part of the process of setting up your website is also setting up your bank account.  You will need to indicate to Avon where you want your earnings to be deposited.
When you sell to customers in your local market you will be able to increase your commissions.  
Avon has a tiered commission structure and you can earn up to 50% commission on beauty, fragrance, skin care, bath
and body and most jewelry.  
The more you sell the more you can earn!
Fortunately your personal sales plus your online sales are combined so you can earn at a higher commission level on your personal sales.  
You can set up your account to have your commission from your online sales directly deposited into to your bank account.  
How Do I Get Paid When Selling Avon To Local Customers?
The commission you earn from your personal selling efforts works differently.  
You collect the money from your customers and pay the Company for the products and materials you have ordered.  The difference after you have paid Avon is your commission.  
Best practice is to open a business checking account. After all, you are running a business.
I don't want to make it sound like selling is a piece of cake.  It takes work and commitment to develop your business but consistency does pay off. 
There are many representatives making a six-figure income.
How To Sign Up To Sell Avon
To become an Avon representative online, just follow these simple steps:
3.  Choose the Starter Kit of Your Choice – 3 Avon Kits Available.  Pick the one that fits your needs.
4.  Pay For Your Starter Kit. You will get immediate confirmation online.
5.  Contact me so I can help you with the next step.
Once you have completed this task, you are prompted to register with the account number provided in your confirmation email.  
Upon completing your registration you can work on opening up your online store – your new Avon website.
If you happen to run across any trouble, you can contact the representative you are signing up. 
The Avon sign up page will have the phone number of the representative you can call. 
Either way, call your Avon Team Mentor so you can discuss your business and get started on the right track.
Ready to Make Money Online and Develop Your Local Avon Market? 
50 Prospects in 5 Minutes
Endless Ways to Find Customers & Recruits
---
Still Not Sure? 
Send Me Your Questions and Concerns. Contact me.
More About start selling AVON online: